Experience time travel back to the Edo Period

Imajo-juku, a post town along the Hokkoku Kaido

Imajo, behind which Hokuriku's most perilous mountain passes are located. As all of the routes passing through the countless mountain passes led to Imajo, the town flourished as the main entryway into the Hokuriku region. The travellers who passed the town rested their weary bodies in Imajo-juku, while preparing for the next leg of their difficult journey. The town still retains some of its past appearance, allowing visitors to feel like they are time traveling back to the Edo Period.
Imajo, the former hub for travellers
Walk along the historic streets of the town.
Start your sightseeing in Imajo
Start your sightseeing in Imajo from Imajo Station.
To better enjoy your time here, learn about Imajo's history and get your hands on some useful tourist information before starting to explore.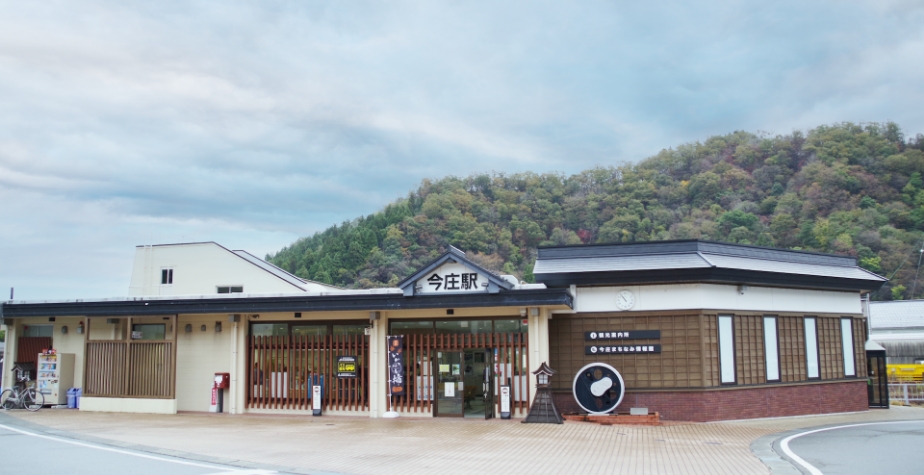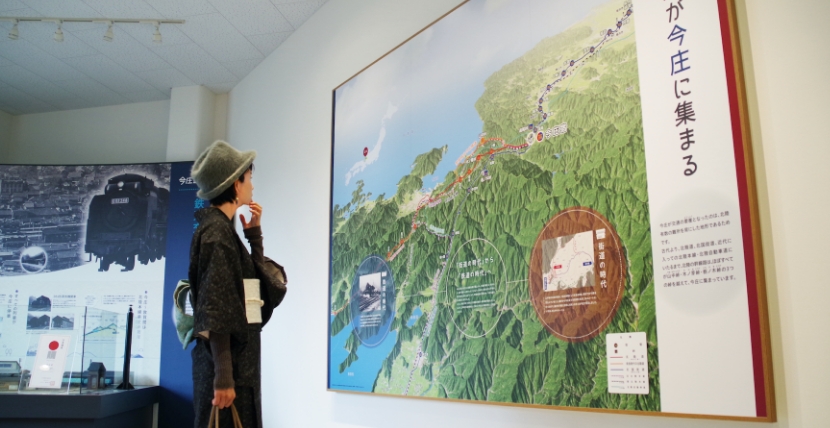 Imajo Station (Imajo Machinami Information Center)
"An introduction to Imajo's history is given in 3 different zones here. In the "Post Town" zone, a cadastral map dating back to 1876 is displayed to show the town plan of Imajo-juku during the end of the Edo Period. The "Railway Town" zone introduces the town's history as a railroad base that prospered with the railway that cut through the mountainous regions of Hokuriku, and also features a railroad replica that gives an idea of the heyday of Imajo Station back in the 1950s. The "Transportation Hub" zone introduces Imajo's geographical conditions using an aerial view map. Learn more about Imajo's history here."
Click here for more information on this attraction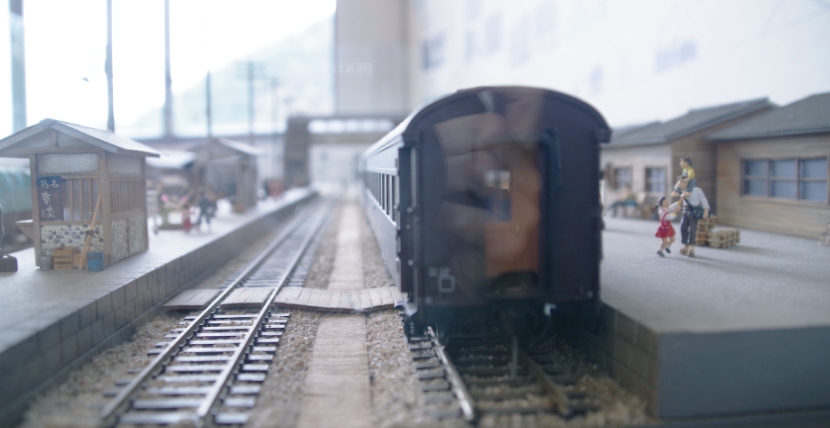 Imajo is also a railway town.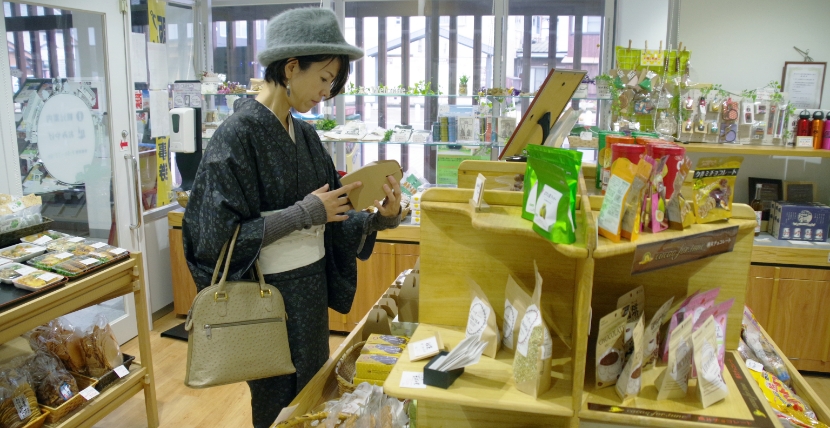 Souvenir shop
There is a souvenir shop located within the premises of Imajo Station, where you can get your hands on all the souvenirs and local specialties that you'll need. You can also find out some useful tourist information here, which makes it a good idea to visit before setting off to explore the area.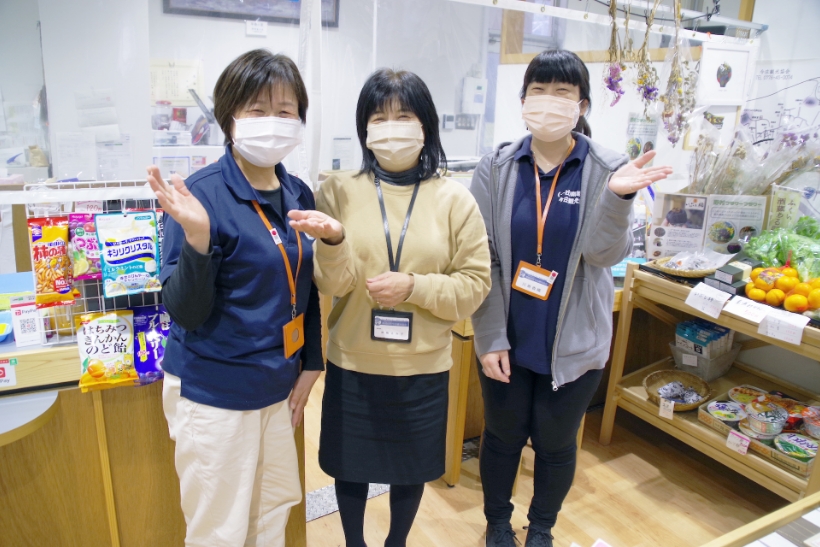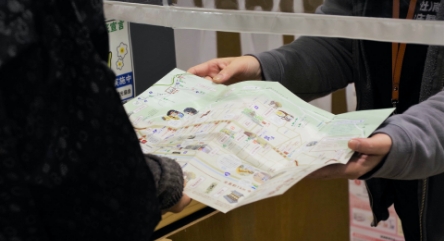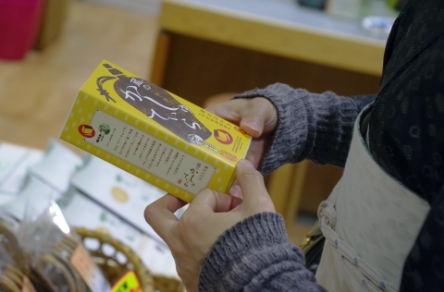 Visit the sake breweries
Made with quality rice and clear spring water from the mountains surrounding Imajo,
delicious sake is brewed through the frosty winters here.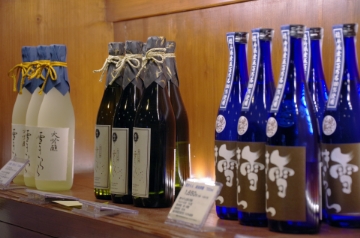 Hatakeyama Brewery
This brewery was established in 1835, when it started to serve its own nigori sake while operating as a tavern for travellers. This brewery is known for its Yukikirara and Momokibune line of sake, a result of the painstaking efforts of the chief brewer here.
Click here for more information on this attraction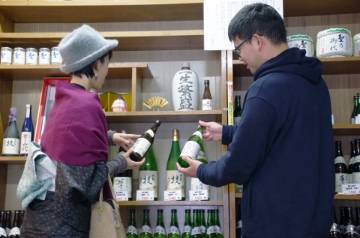 Kitazen Shoten
Established in 1716, this is a sake brewery that belongs to the Kitamura family, who ran a bidding house exchanging winning bids for money. Their representative brew, Hijirinomiyo was said to be named by a famous monk from Kyoto as a wish for peace after the war.
Click here for more information on this attraction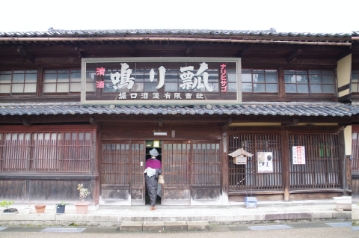 Horiguchi Brewery
This brewery was established in 1618. Their representative brew, Narihisago, was named after a poem written by Tachibana Akemi, a famous poet from Fukui.
Click here for more information on this attraction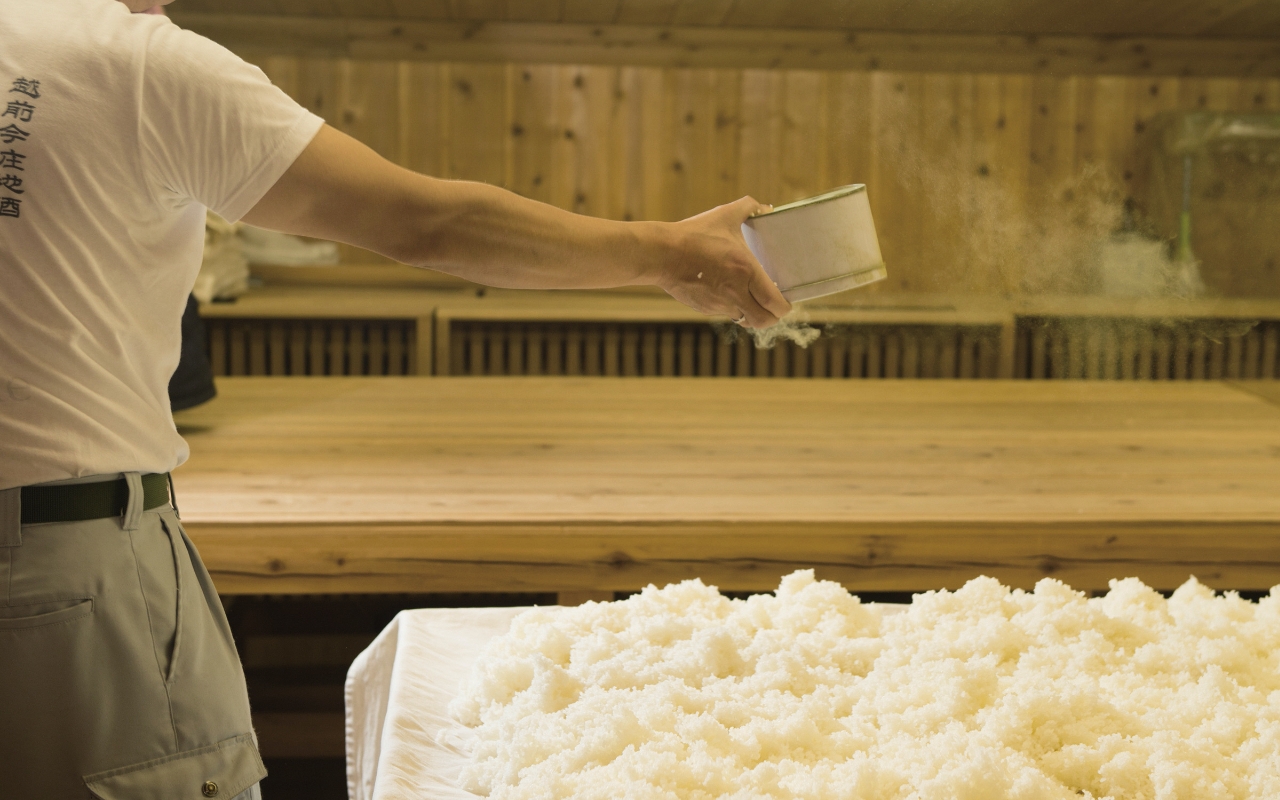 The unbroken history and tradition
of sake brewing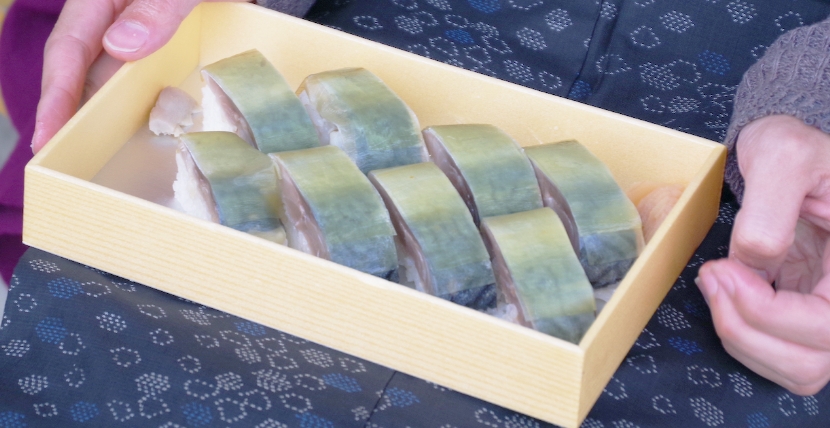 Imajo's food popular among travellers
A variety of delicious food that will heal the weary traveller's soul.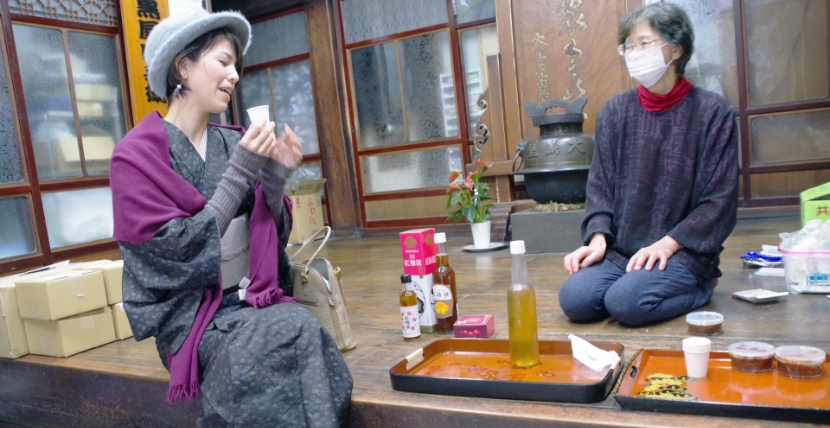 Have a good time picking what you want
while chatting with the shop owners.
Imajo recommended food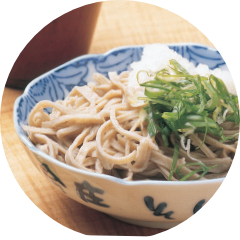 Imajo Soba
With its warm summers and cold winters, buckwheat cultivation flourished since the early days of Imajo's history. Soba is such a big part of the local food culture here that there's even a local saying that "women can't get married without knowing how to make soba".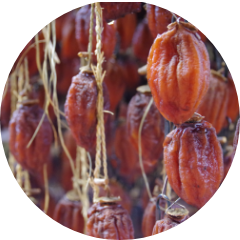 Imajo Dried Persimmons
This is said to give any hungry person the strength to walk as many miles as the number of persimmons they've eaten. These have a unique texture and a slightly smoky taste.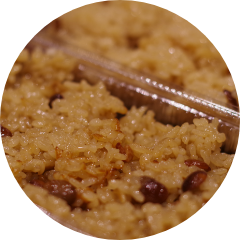 Cha-meshi
This is a traditional dish made by cooking a mixture of glutinous rice, white rice and roasted soybeans in a tea broth made with bancha (coarse tea). This local dish is an important food served at all special occasions and festivities in Imajo.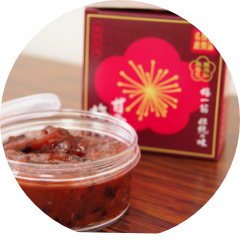 Honeyed Ume Plums
This is a sweet ume plum paste made with no additives, dating back to the Edo Period when it was made by hand, and loved by the locals in Imajo-juku to this day.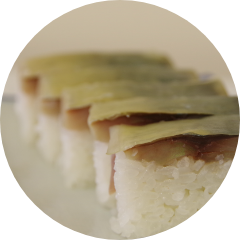 Marinated Saba Sushi
Plump and full of fatty goodness, this cured saba sushi is an absolute delight!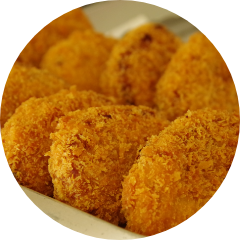 Croquettes from Ueyama Meat Shop
These croquettes are made with the exact same recipe since the shop opened 60 years ago, and are simple with a taste of nostalgia.
Food spots in Imajo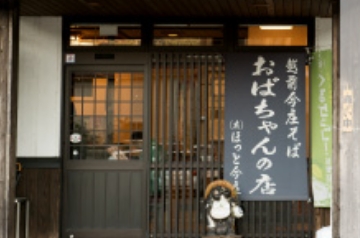 Obachan-no-mise
This restaurant is known for its authentic handmade soba, and the local dishes that are made using a variety of local produce. Enjoy the traditional tastes passed down over 400 years of history by the generations of obachans (aunties) living in Imajo.
Click here for more information on this attraction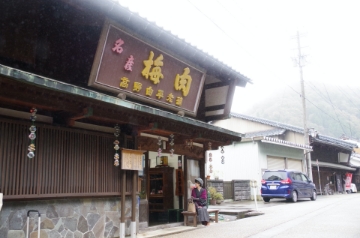 Takano Yoshibei Shoten
The honeyed ume plums, a bestseller here since the Edo Period, and the red plum juice produced as a result of it, are both made in a traditional earthen cellar from the old days.
Click here for more information on this attraction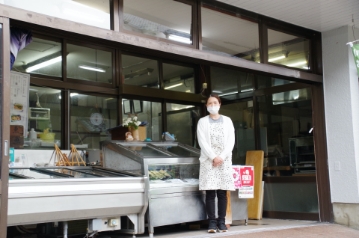 Kawabataya
This is a ryokan inn started in a fishmonger's shop established in 1919.
The marinated saba sushi sold in the shop here is absolutely delicious.
Click here for more information on this attraction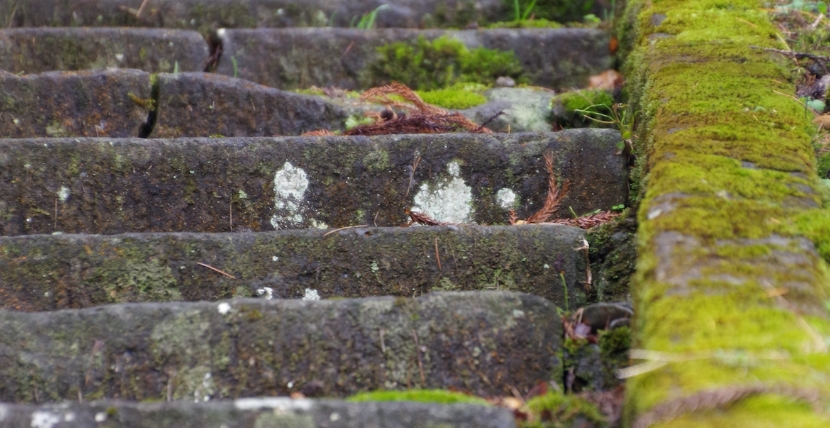 Photo spots in Imajo
Plenty of photo-worthy spots that makes you want to snap away with your camera! Interacting with the locals is definitely also a highlight of traveling.